When it comes to decorating your house, there is an endless list of furniture that you require. Of course, this can be costly.
There are ways to cut corners as you don't have to get top quality items for all areas of the home. Instead, you can spend money wisely and still end up with a stylish home that you didn't need a new mortgage to decorate.
Sofa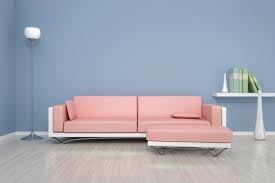 This is one of the most important parts of any living room and perhaps even the whole house. Your family, friends, guests, pets – anyone who enters the door will most likely sit on this sofa.
It is essential to buy a high-quality sofa and not try to save money on an already expensive item. Look for good materials, hand-tied springs and a classic style that can be recovered if you desire.
A high-quality sofa will last around 25 years while a cheaper one will only last 10. That's over a decade worth of difference.
Dining Room Table
This is another one of the main social areas in your house. Instead of just serving a purpose and being a place to eat, having a good table means you will enjoy spending time at it
By spending the extra money, you will be able to pick a table that suits you – whether it is family-friendly or a place to host a three-course dinner – it's up to you. The material of the table also needs to be taken into consideration.
You don't want to buy a beautiful bespoke table, only to have it drawn on by someone's child and have to cover it with a tablecloth. Picking a material that doesn't stain easily will be beneficial in the long run.
Bedframe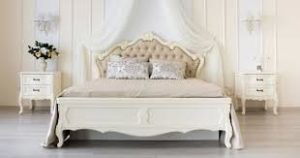 They say people spend a third of their lives in bed so it is definitely worth the money. There is also a misconception that you should only worry about the mattress.
However, this is not true. You need to pick the bedframe that will compliment your needs.
If you are buying one for a child then you will be able to buy a bed with slats, but a low-quality one means they can fall out. The last thing you want is to sit down on your bed and have it disappear from under you.
Instead, you can treat yourself to a box frame or a bed with a bespoke headpiece that makes bedtime a thing to look forward to.